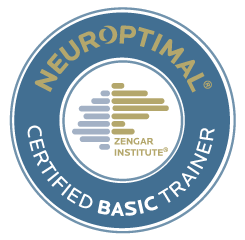 Jodie is registered with the OCSWSSW, OASW, CAPT, the Theraplay Institute,
as well as being a member of the Neuroptimal Neurofeedback
Brain Training Community.
​
Samantha Allcock BA, MSW Candidate
Child & Family Therapist
​
Samantha has a B.A. in Psychology and will complete her MSW in Social Work through Wilfrid Laurier University in July of 2020. Her work experience involves working with clients as they navigate the legal system, as well as volunteering on various charitable boards.
​
She is completing her advanced placement at The Play Clinic, and has finished her foundational placement in the trauma clinic at Pathstone Mental Health.
Samantha is dedicated to helping clients reach their desired outcomes, heal from trauma, and express themselves in a place of non-judgment and acceptance.
Natalija Kivit
Admin & Brain Training Technician
Natalija is in her 4th year of her B.A. in Therapeutic Recreation through Brock University. She will then go on to specialize in Mental Health through the use of Art Therapy. She currently also works at her local YMCA as a child and youth program coordinator where she has been for the past 2 years.
Alongside with learning about the NeuroOptimal Neurofeedback at The Play Clinic she is also involved with a local non-profit organization called Reach Out Niagara that gives services to families and individuals who are experiencing mental illness or have been affected by it. To balance it all she works as a freelance photographer working with people and places.
Through her own personal journey with mental illness and passion to make changes to the system, Natalija is dedicated in expanding her knowledge and skills within the field.
Bryttani
STUDENT Admin & Brain Training Technician
​
Bryttani has joined the team to gain experience working in a professional office and using the NeurOptimal Neurofeedback system
​
When she is not hard at work learning and working towards completing her Gr. 12, Bryttani enjoys exploring our community, spending her time drawing, and hanging out with her siblings.
​
​
​